End-to-end PLC lifecycle management platform: from code versioning to backups and deployment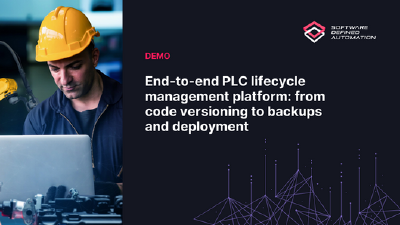 Build a single source of truth for all PLCs and projects across different vendors.
Keep track of PLC code changes and make code retrieval and backup real.
Compare all your versions quickly and effectively without long loading times. No need to download files or open your IDE
Reduce downtime with project deployments at scale and increase your factory security with role- and time-based user management.